Aric A. Christal, MD
Fellowship-Trained Orthopedic Surgeon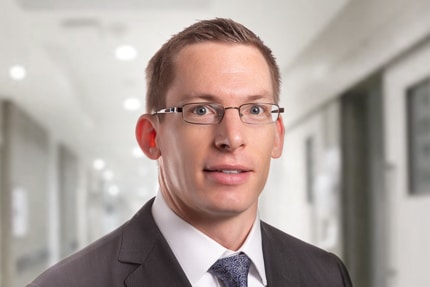 Aric Christal, MD is a Board-certified fellowship-trained joint preservation and joint replacement surgeon. His areas of expertise include joint pain, arthritis, hip and knee replacement, minimally invasive surgery, computer/robotic assisted surgery, partial joint replacement and arthroscopy. Dr. Christal was one of the first surgeons in Washington to perform the less-invasive anterior hip replacement. He maintains affiliation with the University of Washington and gives frequent educational seminars on joint replacement to community physicians as well as the public. Dr. Christal has received multiple research awards and presents at national conferences. His professional interests include minimally-invasive surgery, robotics and the development of outpatient joint replacement programs.
Born and raised in Anchorage, Alaska, Dr. Christal completed his undergraduate studies at Harvard University. He earned his medical degree from the University of Washington, where he also completed his orthopedic surgical residency. Dr. Christal traveled to Charlotte, North Carolina for a fellowship in complex joint reconstruction and replacement. At OrthoCarolina he trained under several of the nation's most renown reconstructive surgeons.
Outside of medicine, Dr. Christal enjoys downhill skiing, cycling, mountaineering and spending time with his wife and children.
"My team strives to provide the clinical/surgical experience that we would expect for our own family members. Taking adequate time to understand a patient's complaints, background and expectations is critical to achieving a good result. I approach joint pain conservatively and view surgery as a last resort. When surgery is indicated, my team and I pride ourselves in making sure patients are well-educated and prepared for the experience. From ample physical and online resources to physician-taught pre-operative classes and the latest in surgical techniques, we want to ensure your journey is a smooth one."
Dr. Christal on KOMO Radio HealthTalk
Anterior Hip Replacement Surgery


Non-operative Treatment of Knee Arthritis


Arthritis of the Hip


Arthritis of the Knee


Knee Replacement Surgery (Total and Partial)

"Thank you so very much for all the special care you have given me in the replacement of both of my knees. You are a blessing to all the lives you touch."
-Patient Joan D.